 
HIMATE J2051E Health Smart Watch HD AMOLED Swim 5ATM Temperature ECG SpO2 Heart
Security policy
Paypal
Delivery policy
Australia Post
Return policy
30 days
HIMATE - The Aus
tralian
Brand

Presents
Visit Our Promotional Videos:

https://youtu.be/d7V7yp_LBlk

https://youtu.be/uN0uTpVclC0

https://youtu.be/sLN2D1zXxq0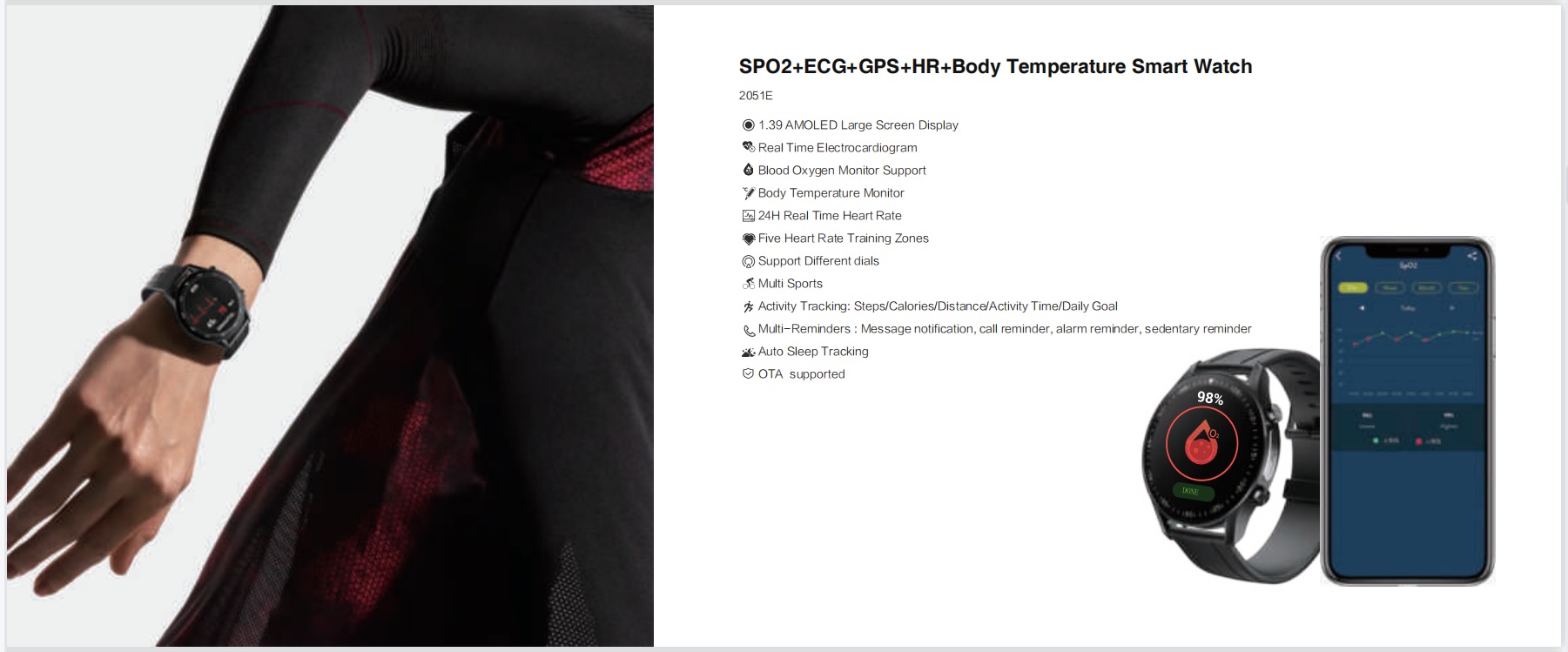 Precaution:

1. If you have certain medical conditions, please consult with health or medical practitioners/professionals first before use.

2. J2051E smart watch is not a medical device due to various factors. For example: the ECG from the smart wearable provides single lead data while the medical ECG for human body provide multi leads data. The single lead data is still a good reference for personal consideration.

3. The accuracy of various measurements from J2051E smart watch are as follows:
- Heart Rate Accuracy:
±3 compared with Polar Chest Strap,

- Temperature Accuracy: ±0.2 ℃ compared with Fluke Thermostatic Water Tank,

- SpO2 (Blood Oxygen) Accuracy:
±6% compared with medical-grade monitor Mindray,

- Heart Rate or ECG wave similar to Apple watch and Mindray medical ECG machine, and
- HRV or Blood Pressure Accuracy due to the sensor limitation on smart wearables is only for daily reference.

3. Please do not overcharge the smart watch as it may affect the battery performance.
4. JCLife or JCHealth is free.
5. 
Always test everything you need from this smart watch before removing anything from smart watch and recharging it again.
If any issue with the smart watch after following the standard precautions and instructions we give, please contact us directly.
    If you have removed something (i.e. the plastic screen protector) from the smart watch or done the second recharge, it is considered a used smart watch.
6. The human made mistake(s) caused by inappropriate use(s) will not be covered by our eBay policy.